Christian Perez Martinez
Collin College
Hi, I am Christian, and attending community college to get my Associate of Art. I want to transfer and earn a bachelor's in Film/Video Production. I am from El Paso, Texas, but I have lived much ...
Jacqueline Dua
James Madison University
I am a first-generation black college student, a transfer student, and a child of immigrants. Health service administration is my major and I aspire to be a healthcare marketer. I chose to work for NS...
Renisha Robinson
Notre Dame College
Hello everyone! I am from Cleveland Ohio and I attend Notre Dame College. I am pursuing my bachelors degree in Human Resources management. My plan is to graduate in the spring of 2024 and secure a job...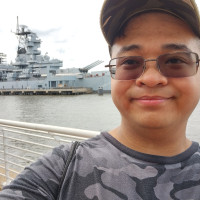 Warren Brandon Cheng
Stockton University
My name is Warren Brandon Cheng, I am from Toms River, New Jersey. I graduated from Stockton University in Spring 2023 majoring in Computing. My interests a...


Jomi Angelina Arockiasamy
Santa Teresa High School
Hi! My name is Jomi. I am from San Jose California and I am a rising senior at Santa Teresa High School. Some things I enjoy doing outside of school are pla...


Vishwa Prakash
St. Francis High School
Hello everyone! I am Vishwa Prakash, and I live in San Jose, CA. I currently attend Saint Francis High School in Mountain View and am interested in computer science, engineerin...


Simran Kalra
My overall take on my experience working for NSTEM is that it is an amazing company to work at, especially for the experiences, opportunities, and friendships that are cultivated throughout your time ...
Olivia Fitzgerald
Colgate University
I want to start this off by saying thank you. The past few months working for NSTEM have been extremely valuable as a learning experience. I have learned a tremendous amount about how to be an impactf...
Tuhin Ghosh
Horace Mann School Upper Division
Who knew that people were actual people? In a way, I didn't until I joined the National STEM Honor Society(NSTEM) as an intern whose idea of work was sitting in a cubicle for 8 hours every day. This...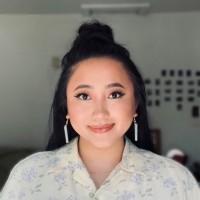 Julie Yang
Chippewa Valley Technical College (CVTC)
My internship is one that I'll never forget! They taught me so much from defining what a leader is to learning how to work better on a team. I have accomplished many things in NSTEM from being a Pro...
Bryan Weiss
Carthage College
My time as an intern at NSTEM prepared me greatly to start the professional chapter of my life. The skills and experiences I gained while at NSTEM allowed me to stand out as a candidate to my employer...
Patrick Kelly
Harding University
My time at the National STEM Honor Society was the catalyst that led to my post-graduation career opportunities. The hands-on experience you receive from this company, from both verbal and written c...
Dakota Krienke
Wilmington University
I am so proud to be an intern with NSTEM. Not only is the cause great, but the people I get to work with are so smart and driven and I am learning something new from them every day! The opportunities ...
Chehak Arora
Michigan State University
Being a part of an esteemed organization that is handling a wide variety of students is a great experience and opportunity. I have always been passionate about STEM and the domains of STEM, extending ...
Yasmine Smith
Lousiana State University, Shreveport
Interning at NSTEM is life changing, especially for those who are included in the older age groups like high school and college/university. As you get older, there is less focus placed on learning thr...
Jaishree Ramamoorthi
Dublin High School
Being an intern at NSTEM has taught me a lot about how to manage myself in the professional world. Even though I am only a high schooler, I was given a lot of creative freedom in regards to building H...
Sami Fong
University of California, Irvine
As an intern, I get to build upon my communication and leadership skills at NSTEM. We're able to meet people from all around the world and collaborate on projects, inspiring people from K to Care...
Reshmitha Muppala
Round Rock High School
"Being an intern at NSTEM allows me excel within my leadership and confidence skills. It allows me to communicate effectively with my colleagues and gives me experiences I otherwise wouldn't...