Middle School
Your NSTEM Journey Begins Here!
Middle School is where students are transformed, entering as children and emerging as young adults. Their GPA begins to develop into compelling motivation while STEM classroom hours and an expanding menu of choices can help to ignite long term interest in STEM studies.
Project based learning enrichment helps students "connect the dots" between STEM and real life, making math and science relevant for them, keeping them engaged and interested. Middle school students apply classroom learning to problem solving, resulting in deeper understanding and greater retention of content knowledge.
With a meaningful middle school experience, students are far more likely to focus on STEM disciplines in high school and beyond.
The goal during these years is to encourage an enhanced passion for STEM by promoting a robust, interdisciplinary, hands-on, project based learning approach, helping students gain a deeper understanding of real-world problems while exposing them to potential career interests.
The National STEM Honor Society believes that STEM is an exciting journey through all grade levels, that starts early and lasts a lifetime… From K to Career. 
The Middle School Student
These students are actively engaged in the world around them and have a love for learning, often aiming to solve problems that are important to themselves both locally and globally. Students explore career paths and establish a sense of purpose as they are introduced to the global impact of STEM. Through project-based learning, they develop a deeper understanding of STEM concepts while simultaneously increasing their retention and the creative application of content knowledge.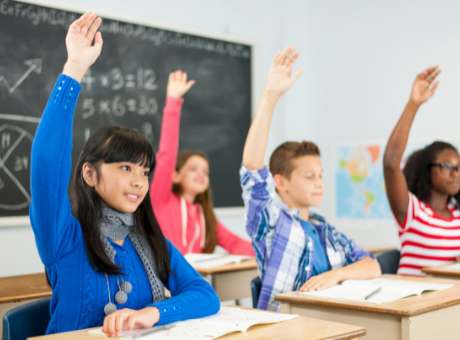 As a result, students are more inspired to apply what they know to new situations, and to build life-skills such as taking initiative, working responsibly, collaborating in teams, and communicating ideas. Consequently, they expand their critical thinking, gain the ability to analyse facts, and sharpen their skills to form judgements as they Journey Through the Grades.
The Middle School Educator
The middle school teacher works to inspire their student's imagination, love for learning, desire to understand, and their growing interest in solving local and global problems. They introduce the exciting and purposeful impact of STEM and how it affects the world and their student's lives with exposure to potential career paths.
These educators employ robust project based learning programming that links with curriculum, increasing retention, helping students to more effectively apply content knowledge. This approach enhances the educator's ability to develop student initiative, responsibility, collaboration and communication while guiding them to understand the facts and to form judgements through critical thinking. The effective middle school teacher implements a growth mindset and a "Let's try it and see!" attitude, building their students' confidence to seek out and adapt to change. By nurturing their ingenuity and creativity, students aspire to make critical choices about their futures.