The benefits of starting a National STEM Honor Society™ (NSTEM™) Chapter are numerous for both your Chapter and your students.  Be it a young kindergartener feeling the excitement of science and technology… or a high schooler looking to build a college resume, NSTEM™ inspires and recognizes – From K to Career™
The main benefits of NSTEM are:
Recognition:

Providing continuous positive reinforcement for high achievement for outstanding STEM performance and leadership, always striving to recognize student and educator excellence through membership in an esteemed honor society at all grade levels. 

Project-Based Learning:

Accelerating student passion through collaboration, yielding extraordinary results, instilling STEM engagement and excitement, creating a lifelong passion for all things STEM. Our commitment to Project-Based Learning ignites an enthusiasm for teamwork, communication and both critical and creative thinking.

Resources:

Providing educators and students the tools to compete and lead in the 21st century.  An extensive curated resource library, available to members, including hundreds of millions worth of STEM scholarships

and grants plus curriculum, events, awards, and more, all sortable by state and grade level.

Being Future Ready:

Preparing students for the exciting and challenging world that lies ahead, building 21st century skills that lay the foundation for rewarding career opportunities. 
More benefits of joining:
Building Appeal: Elevate your school's appeal for STEM-focused students.
Community Cultivation: Promote, encourage, and build a community and culture focused on STEM.
An Array of Tools: Obtain access to an easy-to-use, web-based collection of tools in the Advisor and Student Dashboards to experience the most benefits from your membership.
A Push for Success: Inspire and motivate students to reach their full academic potential in STEM subjects. 
An Expanded Store: Access our online

store

of custom designed apparel and merchandise to promote and recognize your Chapter and members.

Awards and Scholarships: Provide the opportunity for your Chapter and members to apply for NSTEM's prestigious awards and scholarships.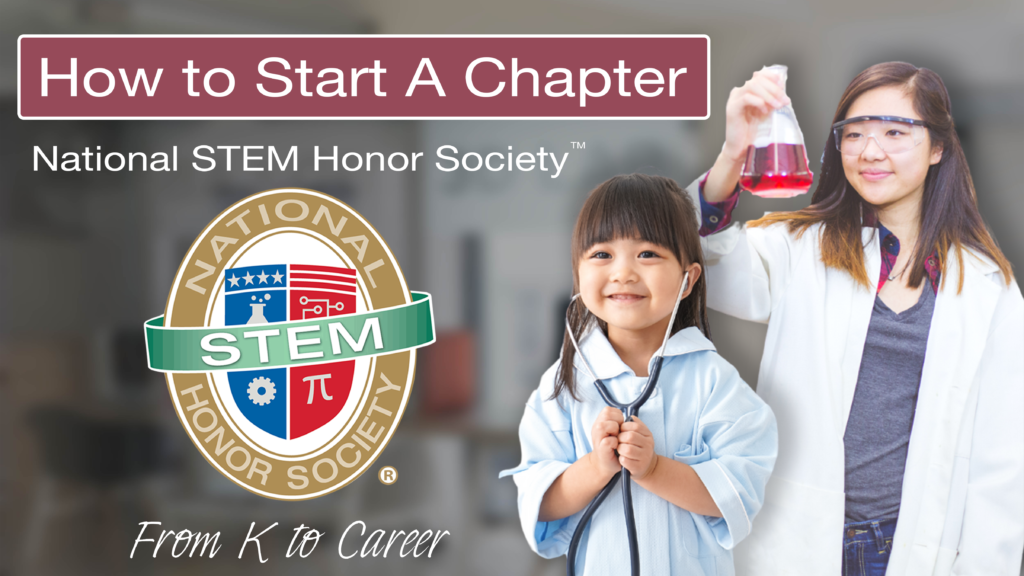 If you are passionate about making STEM a driver for your school, students and educators, get ready to ignite that passion and Start a Chapter today!