Elementary School: Grades 3-5
Your NSTEM Journey Begins Here!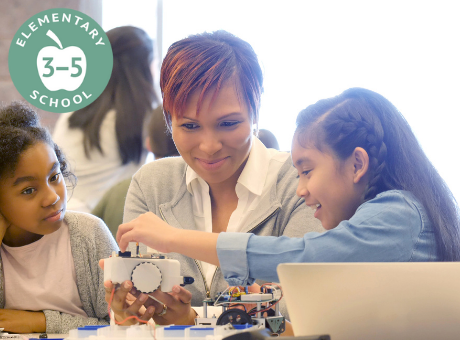 Children in elementary school, defined as grades K-5, grow enormously both physically and mentally over these years and the differences between a child in kindergarten and a fifth grade student are dramatic. In order to more clearly serve the needs of these students, educators, and parents, the National STEM Honor Society™ has segmented elementary school into grades K-2 and grades 3-5.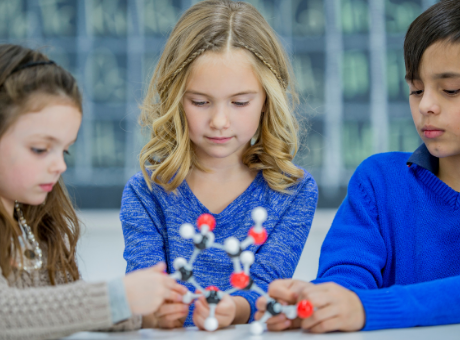 Grade 3 to 5 elementary school students are interested in the natural world, in how things work. They respond to stories told by teachers that give purpose and meaning to STEM disciplines, molding them into thinkers, problem solvers, and creators.
Academic performance in STEM classes is required, and in combination with the requisite hours for project based enrichment activities, pave the way for discovery, collaboration, and intellectual curiosity.
The "NSTEM from the Start" Journey Through the Grades builds upon students' natural ideas and energy, increasing their ability to relate to subject matter and think abstractly.
The National STEM Honor Society believes that STEM is an exciting journey through all grade levels, that starts early and lasts a lifetime… From K to Career.
The 3-5 Student

Students at this age are motivated by curiosity, a story, a problem, a real-world challenge or experience. They are full of ideas and seek opportunities to work collaboratively and explain their ideas to others. These students are maturing in their ability to solve problems through project based learning, accelerating their critical thinking attitudes and skills.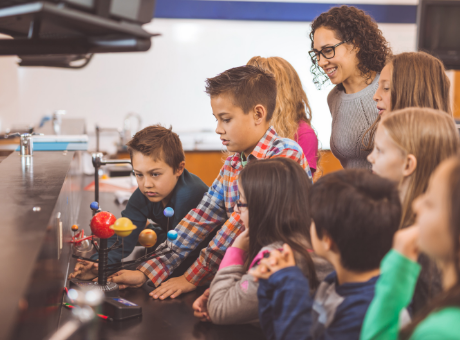 Understanding the direct connection between project based learning enrichment and classroom studies makes the students' total learning experience more relevant and increases their engagement and retention of information. They can experience a growth mindset, understanding that they are better learners than they may have thought, building their confidence and ability to adapt to change. The results are enhanced communication and collaboration skills making thinkers and creators and not just information consumers.
The 3-5 Parent
Children at this age become deeply engrossed in activities and are industrious, full of energy, and exhibit curiosity. Parents can support their child's learning by discovering what ignites their drive to learn how things work, and why things happen. They can help make STEM part of their children's daily life by creating connections and a community with their friends of like minds. Face to face engagement, inter-connectivity and STEM community building enhance their children's communication, collaboration, and social interaction abilities.
The 3-5 Educator
A key to creating excitement is telling a story that identifies a problem, a challenge with a big concept, which draws students into the arena of real world experience and problem solving. The teacher models curiosity in a student centered approach that stimulates these young minds toward asking questions and attempting solutions.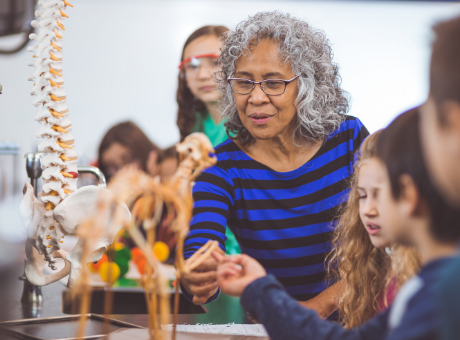 Through a focus on project based learning enrichment, the educator motivates their students to discover, explore, and relate more to the subject matter, developing their ability to deal with multiple variables. The teacher challenges their students to become receptive learners and capable problem solvers while enhancing their ability to think abstractly.