by Caleb Taran
When was the last time you wrote an essay with paper and pen? What used to be the default for students across the world is now seen as increasingly obsolete. Why tire out your hand so much, and waste so much paper, doing something that is much easier on a writing software such as Microsoft Word or Google Docs? This is just one instance of the increasing prevalence of computers. As our society becomes more and more dependent on these devices, learning how to speak their language is not a bad idea. It's why coding resources have exploded in popularity. Many students want to take their first steps into this exciting world, but the question is how? With these five coding tools, students as early as Middle School can begin to learn the lingo of the future.
Made specifically for beginners, LightBot uses a game to teach the basics of coding, so that the skills learned there can then be translated to more complex programs. It's a great introduction to sequencing (how to put instructions together to create an algorithm), overloading, recursive loops, and more! It's relatively cheap, only 2.99 to download, but there's a free demo if you want to try it out first. By all means, do so!

Straight from Google itself, this Computer Science program divides itself into themes, including game design and animation. A student can choose to study whichever they're most interested in, and learn how to use code in that specific field. Even without prior knowledge, it's a fun and engaging experience. However, students who quickly tire of watching instructional videos might want to sit this one out: there's a lot of that. It's no doubt important information, but there may be more stimulating ways to learn it.
AI is all the rage nowadays, and IBMs Machine Learning for Kids is a great way to dip your toes into this complex (and growing) field. What's special about this free software is its ability to show how coding is used in the real world, while still remaining accessible for beginners. You'll need to create an IBM account, but once you've done that, you can participate in a variety of exciting coding projects. Machine Learning for Kids is a perfect fit for any classroom and any inquisitive student.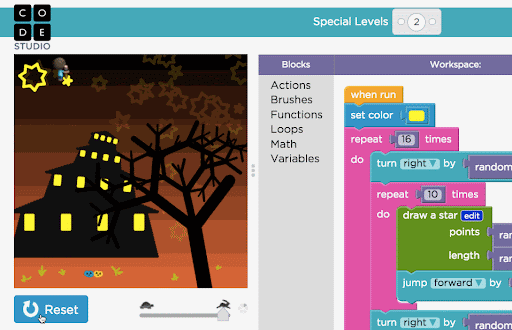 As one of the most well known coding softwares, code.org has quite the track record. This completely free resource has two curriculums fit for middle schoolers: the Computer Science Discoveries program and the Computer Science Fundamentals Express. Computer Science discoveries is a  nine-week coding course, designed to be used in a classroom setting over the course of a semester. In this program you'll have the opportunity to create various kinds of apps, websites, and even games. There's also a unit on programming AI. The second curriculum, the Computer Science Fundamentals Express, is simply an abridged version of the main course, fit for educators who don't want to spend a whole semester on coding, but want to give their students a taste of it.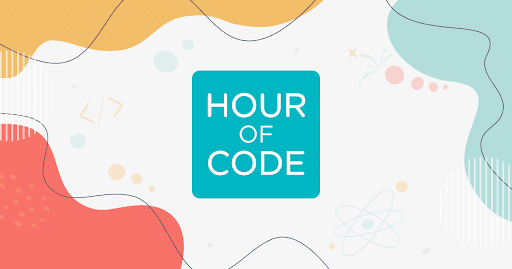 Another very famous coding resource, and by the makers of code.org, the Hour of Code is a unique experience that comes once a year (during Computer Science Education Week in December) and serves as a good foundation to build coding skills. As the name implies it's an hour long course, however their website has all sorts of different resources year round.
If you're interested in coding and computer science and want to be more involved in this field, you're not alone. Working with like-minded students is a worthwhile endeavor, making it easier to build skills and connections, so you can always learn from each other. The National STEM Honor Society is a rapidly growing and fun group that you might be interested in, and we're always open to bright and curious students of all ages. If you're interested, starting a chapter at your school is a great way to form a vivid community with people who love the same things you do, and a great opportunity to show initiative and leadership. Happy coding!  
Do you want more resources on great Coding Resources for Middle Schoolers? NSTEM's vast resources database provides thousands of STEM resources that are searchable by category, school level and state. This comprehensive library includes info on enrichment activities, curricula, internships, scholarships and more. Check out a free sampling here. Or get an NSTEM membership today to unlock the complete list. 
Middle School is where students are transformed, entering as children and emerging as young adults. Project-based learning enrichment helps students connect the dots between STEM and real life, making math and science relevant for them, keeping them engaged and interested. With a meaningful middle school experience, students are far more likely to focus on STEM disciplines in high school and beyond.  To start your 6-8, middle school chapter of the National STEM Honor Society, click here.