By Ratchana Ramesh Pandi
Embarking on self-research projects in STEM can be a fulfilling endeavor, but securing funding can be a challenge. Here are three valuable tips to help you fund your college/university self-research projects, including finding financial support and making the process easier to achieve!
1. Explore Scholarships
Scholarships are a fantastic way to fund your self-research projects. NSTEM offers a comprehensive list of STEM scholarships on its resources page (https://nstem.org/resource-library/), and as a member, you can unlock the complete list. NSTEM even has one of its own scholarships: https://nstem.org/nstem-scholarships/. Start by identifying scholarships that align with your academic or research interests, educational achievements, or personal background. After locating such scholarships, you can craft compelling applications that highlight your passion for your research while integrating the importance of your project into the chosen scholarship; an essay will most likely be required for applications. Numerous scholarships are available at the local, regional, and national levels, so cast a wide net to maximize your chances.
2. Pursue Grants from Research Foundations
Many research foundations and organizations provide grants to support innovative STEM projects. On NSTEM's resources page, you can find a curated list of these opportunities (https://nstem.org/resources/stemgrants-com/). To increase your chances of securing a grant, carefully read the requirements and guidelines for each foundation, thus ensuring your research aligns with their mission. You can craft a well-researched proposal that outlines your project's objectives, methodology, and potential impact. Highlight how the grant will enable you to advance your research and contribute to the STEM community.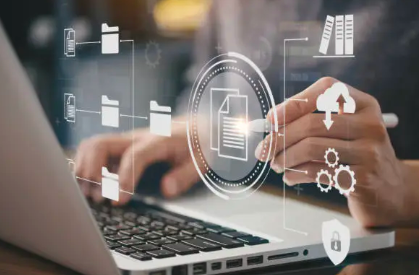 3. Crowdfunding and Online Platforms
In today's digital age, crowdfunding platforms and online communities can be a valuable source of funding for self-research projects. Platforms like Kickstarter (https://www.kickstarter.com/), Indiegogo (https://www.indiegogo.com/), and GoFundMe (https://www.gofundme.com/) can help you raise funds from a global audience interested in supporting STEM innovation. When using crowdfunding, it's crucial to create a compelling campaign that communicates the significance of your research and the impact it can have on the community or field.
Do you want more resources on the topic of college/university research projects? NSTEM's vast resources database provides thousands of STEM resources that are searchable by category, school level, and state. This comprehensive library includes info on enrichment activities, curricula, internships, scholarships, and more. Check out a free sampling here. Or get an NSTEM membership today to unlock the complete list.
When a college/university student achieves membership in the National STEM Honor Society, the recognition, like many colleges, is in a Greek letter format. For the National STEM Honor Society, Epsilon Theta Mu is the designated recognition for members at the college/university level. Students are distinguished and stand out as a result of this recognition, increasing appealing employment and educational opportunities, click here.