Event Overview
At the National STEM Honor SocietyTM, we encourage all of our chapters to engage in enriching STEM project-based learning activities to fuel their students' passion for STEM and use their knowledge to make a real-world impact.
This year, we are introducing the First Annual NSTEM Project-Based Learning (PBL) Showcase that will provide a fantastic opportunity for NSTEMTM chapters across the country to connect and share their students' exciting STEM projects made during the 2022-2023 school year. Students will be able to present their STEM projects as well as ask and answer questions regarding their projects in front of their peers, family members, teachers, and chapters around the country.
This showcase will be open to all Elementary, Middle School, and High School NSTEMTM Chapters; students also have the opportunity to enter their project to be considered for an award. Scroll down for information on important dates and guidelines!
Want to participate but not an NSTEMTM Chapter? Start a Chapter today!
Showcase Policies
Event logistics:

The event will be run virtually, over Zoom, by NSTEM directors and interns on 3/25/23 and 3/26/23. The Zoom will be recorded and may be distributed on social media platforms such as Instagram, Facebook, Youtube, etc.
The event is free-of-charge to all chapters and chapter members
Students will be given the opportunity to present live, by prepared video, or both.
Students can enter as many projects as they want from an NSTEM chapter.

Eligibility:

Chapter Advisors much register their chapters with the Chapter Registration Form before participants may register their project
Projects must be created by members of an official NSTEMTM elementary, middle, or high school Chapter

Registration:

Participants can register existing or planned STEM-related projects by March 18, 2023.
Students will be emailed project approval or revisions no later than 1 week after submitting the Project/Participant Registration Form.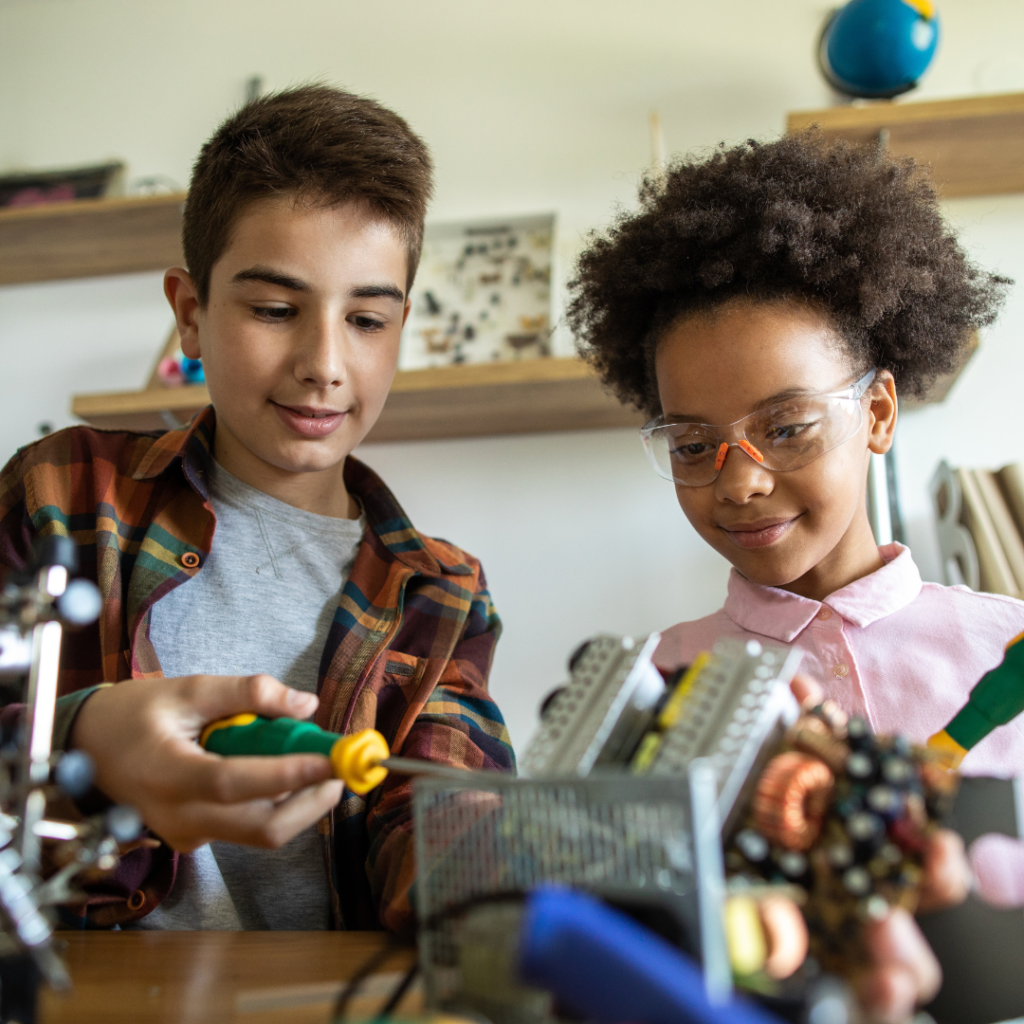 Showcase Guidelines
For the 2023 NSTEM PBL Showcase, participants should showcase existing or planned STEM-related projects (many of which are most likely in progress!) It would be great to see projects that tackle local problems. For example, flooding prevention in New Orleans, hurricane response in Florida, etc.
In order for projects to be entered into the showcase, they must adhere to the following guidelines:
Step 1: Register Your Chapter
Chapter Advisors must register the chapter using the Chapter Registration Form by 3/4/23. This form is not binding, but is required in order for one or more of their members to participate in the showcase.
Step 2: Chapter Members Create the Project
Required Project Components:

Abstract (250 words max.) This is a short summary of your project. This may be displayed on our website if we decide to feature your project!
Presentation materials. You may choose to use a slideshow, virtual poster, or pre-recorded video to explain all the information below during your live presentation. While there are no limitations to slide number or poster size, it must be presented in under 2 minutes. You must provide a shareable Google Drive link to the material set to viewable by anyone with the link.
References. Include a list of references (any citation style) you consulted as you worked on your project.
Suggested Project Components:

Problem/Purpose. What is the purpose of your project? What real-world problem are you aiming to solve? Why is it significant?
Hypothesis. What is your expected outcome?
Methodology. How did you conduct your project? What materials did you use? If you are submitting a project proposal, what materials and methods do you anticipate will be needed?
Results. What were your results? Analyze your results. Were they what you expected?
Impact. How does your project contribute to combatting a real-world issue?
Images. We highly recommend presenters limit words in the presentation and instead use images, graphs, diagrams, etc. throughout their presentation to make it as engaging as possible.
Step 3: Project Registration
Awards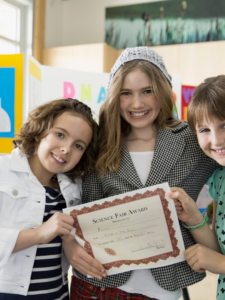 If you choose to be considered for an award, your project will be judged by a panel of STEM educators, professionals, and research-oriented NSTEMTM interns based on adherence to the guidelines, scientific accuracy/technical proficiency, creativity, and potential real-world impact. Each level (Elementary, Middle, High school) will have the following winners and awards:
1st place: Certificate, NSTEM merch (NSTEM pin, T-shirt, cap, and decals), feature on NSTEMTM social media and website
2nd place: Certificate, NSTEM merch (NSTEM pin and T-shirt) feature on NSTEMTM social media
3rd place: Certificate, NSTEM merch (NSTEM pin) feature on NSTEMTM social media
#NSTEMPBL23 – Social Media Campaign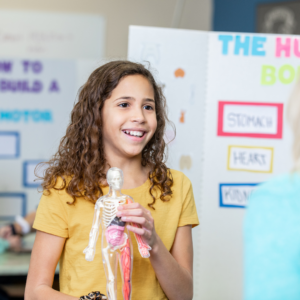 One of NSTEM's goals for this showcase is to motivate, inspire, and connect NSTEM chapters around the country! As chapter members start their projects, we encourage you to utilize the #NSTEMPBL23 on all social media platforms and tag us to show us and other chapters what you are working on.
Make sure to follow us @nstemhs to participate!
Important Dates and Deadlines
Date
Event Deadlines
12/1/22
Chapter and Project Registration Opens: Chapter Advisors fill out the Chapter Registration Form and students fill out the Project/Participant Registration Form
12/1/22-3/5/23
Students work on creating project or project proposal and document progress by tagging @nstemhs on Instagram and using the #NSTEMPBL23 tag on all platforms
Students will be emailed project approval or revisions no later than 1 week after their submission

3/4/23
Chapter Registration Closes
3/18/23
Project Registration Closes
3/19/23
Official Release of Event Information
3/25/23-3/26/23
1 PM on Zoom
2023 NSTEM PBL Showcase
3/28/23
Feedback form released
4/10/23
Awards shipped
Helpful Resources
Here is a link to our PBL Showcase flyer that you can show to your chapter members after your chapter is registered!
Keep an eye out for our PBL Showcase special blog and articles, which will be posted here at a later date!
Questions?
If you have any questions or concerns, please feel free to fill out the contact form, or email pblshowcase@nstem.org
Written by Xinyi Christine Zhang, Senior Director (zhangx@nstem.org), and Nehal Bajaj, Senior Director (bajajn@nstem.org). Last updated 3/3/23.