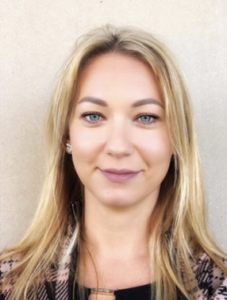 Zuzana Urbanova
My name is Zuzana, and I currently live in Omaha, Nebraska. Originally, I am from the Czech Republic in Europe. I earned a Bachelor's degree in Psychology and am pursuing a graduate degree in Business Administration with a minor in Human Resources at the University of Northern Colorado.
As a driven and passionate individual, I am thrilled to have accepted a leadership position at NSTEM, where I can effectively apply my academic knowledge and gain valuable leadership experience. I recognize that the role demands an adept and versatile individual capable of nurturing and supporting interns while simultaneously ensuring the organization thrives in a highly competitive environment. I aim to effectively balance these interests while maintaining the highest ethical and legal standards.
I am dedicated to NSTEM's mission of empowering students to succeed in STEM fields, which I believe is pivotal to shaping the future. My communication, problem-solving, organizational, interpersonal, and adaptability skills are key assets that I will leverage to further the HR department's objectives and promote Level 5 leadership. I believe I can contribute meaningfully to NSTEM's success and positively support all interns who will shape our future.