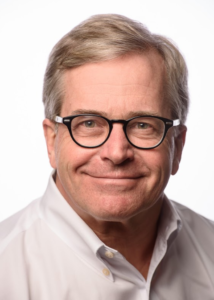 Ken Hecht
STEM had an enormous impact on my life even before it was called STEM.
Being one of five children from the south side of Chicago, the son of a Chicago Firefighter and carpenter, I was lucky. I did well in math and science in high school and was accepted to the Civil Engineering program at the University of Illinois in Champaign, Illinois. Illinois turned out to be a top engineering school. Who knew? That lit the fire.
Today that passion for science and math that set me on my way still burns as I have the great honor and pleasure to have been named the President of the National STEM Honor Society by my partner and dear friend, Eric Magers, its CEO and Founder.
Our mission is to inspire and recognize excellence from K to Career in the fields of Science, Technology, Engineering, and Mathematics.
We believe that STEM needs to start early, from the very start. And to continue through all levels of education and into rewarding careers that can change the trajectory of people's lives… as it did mine.
We are seeking educators, students, parents, and organizations who believe what we believe. If you believe that STEM education enhancement is vital for our students, our teachers, our parents, our nation and our world, please feel free to reach out to me personally.
After an early engineering career of building power plants and control towers, I formed my own company aimed at goal setting and time management consulting, teaching a 16 week course in goal setting and an 8 week course in time management including many motivational speaking engagements.
After several years, I veered again, moving to a long career in commercial real estate brokerage and eventually ownership of a portfolio of office, R&D and lab buildings.
Educationally, in addition to the undergraduate experience at Illinois, while an engineer traveling for projects, I attended the MBA Programs at both Washington University in St. Louis and Northeastern University in Boston.
On a personal basis, I had the pleasure of coaching 13 years of youth soccer and baseball and 1 year of being the strength coach for the high school wrestling team. In our now home city of Gloucester, Massachusetts I was appointed to the Planning Board and was then elected to the Gloucester City Council.
My passion and enthusiasm for helping as many kids in STEM across the country and the world as quickly as we can runs deep.  We do this by having schools open National STEM Honor Society Chapters at their schools.  We have Chapters from coast to coast and now internationally.  Please feel free to reach out to me personally for more information on starting your Chapter!