By Ratchana Pandi
Are you prepared to introduce the wonders of STEM to your kindergarten students? In the modern world, fostering STEM passion starting from a young age is essential. However, the most effective introduction of these fields to young kids still needs to be discovered. This blog will observe three fundamental kindergarten classroom activities that induce STEM skills.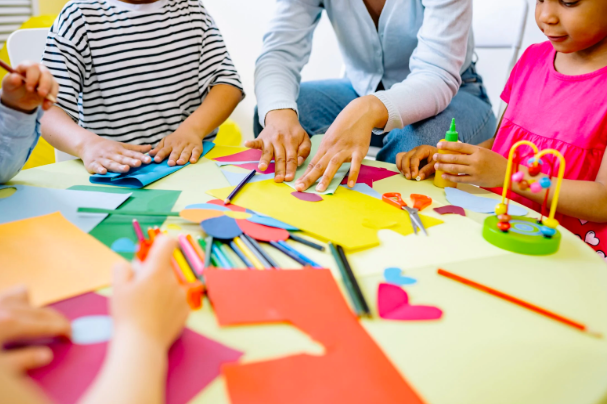 1. Tower of Shapes
In this practical project, kindergarten students can construct a tower using several geometric forms to acquire knowledge of shapes, spatial awareness, and fundamental engineering principles. Students are also introduced to geometry through this project, challenging them to consider carefully how to stack different forms to make a sturdy tower. Children who handle and arrange shapes also improve their fine motor abilities. Students build a fundamental grasp of engineering principles by examining shapes and structures. 
     2. Density Experiment
Students study the idea of buoyancy in this fascinating experiment by testing various objects to determine whether the projectiles will float on the water. This activity involves experimental scientific investigation and encourages curiosity, thus increasing a love for science. Moreover, the experiment establishes key concepts of density, mass, and inertia, influencing whether objects can sink or float.
     3. Magnetic Exploration
Kindergarteners experiment with various objects to determine whether or not they are attracted to magnets as they learn about the mysterious world of magnets. Students' interest in physics and the unseen forces at work is piqued by this activity's introduction to magnetism's basic concepts. As kids learn which objects are magnetic and which are not, it also stimulates their interest.
     4. Natural Scavenger Hunt
Use a nature scavenger hunt to take your kindergarten students outdoors. Give children a list of typical natural objects incorporating leaves, rocks, flowers, or sticks, prompting them to gather them on a hike. This exercise will introduce young students to the natural world and encourage awareness about biology and the environment. Students are encouraged to observe, explore, and question these items as they recognize parts of nature.
Do you want more resources on the topic of kindergarten classroom activities? NSTEM's vast resources database provides thousands of searchable STEM resources by category, school level, and state. This comprehensive library includes info on enrichment activities, curricula, internships, scholarships, and more. Check out a free sampling here. Or get an NSTEM membership today to unlock the complete list. 
K-2 is where it all starts with STEM education. The National STEM Honor Society focuses on "From K to Career, NSTEM from the Start!" To begin your K-2 Chapter of the National STEM Honor Society, click here.