NSTEM has loudly and proudly abided by the I.D.E.A. values: Inclusivity, Diversity, Equity, and Access. Just by glancing at our intern page, you'll see that inclusivity and diversity are not only a part of our mission but a vital part of our organization. 
But why didn't NSTEM choose "equality" instead of "equity"? Don't the two terms mean the same thing? No: though "equity" and "equality" are associated with one another, the two terms are not interchangeable. 
Let's delve into the differences between the two and highlight the reasons we chose "equity" for our "E" in I.D.E.A.
Equality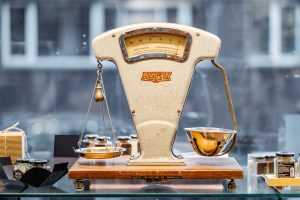 Equality is the state of being equal, and equal means that two subjects are the same in size, quantity, degree, or value. For example, when trying to balance a scale, you need to have the same amount of weight on both ends. In doing so, you achieve equality. Of course, this is a rather simplified explanation because most definitions require context. 
Social equality is the state of all individuals, and the groups they belong to, having equal rights, autonomy, status, and access to public services. In this context, the tangibility of the weight and the scale is gone. Now, you have to balance a proverbial scale of success. On one side, you have privileged groups, and on the other, you have underserved groups. 
How do you help them achieve equality? This is where equity comes in. 
Equity
"Equity recognizes that each person has different circumstances and allocates the exact resources and opportunities needed to reach an equal outcome." In other words, equity is the action taken to assist groups that lack in privilege in the exact way they require them. 
To balance our aforementioned success scale, you need to stack resources and opportunities on the side of the underserved groups until the scale tilts to the center. 
Unfortunately, this point is the furthest the scale metaphor can take us. In reality, there are many different aspects of privilege. For example:
Race

Gender

Gender Identity

Sexual Orientation

Ability

Class

Education 
This is by no means an exhaustive list, but it covers quite a lot of bases. 
When striving toward equality, you need to provide equity for all groups. For example, if you provide resources for racial equity, but you exclude disabled people of color, you are actively contributing to their oppression.
Differences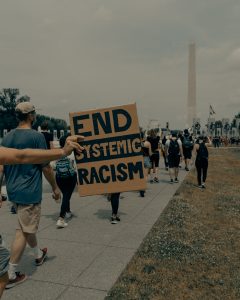 Equality is what equity strives to achieve by providing resources to underserved communities and individuals. Equity is the action and equality is the goal. 
Now, many people hear about this difference and ask, "Isn't that unfair? Can't we simply treat everyone the same?" Well, no, you can't. 
Treating everyone equally would not account for the systemic issues that make them underserved. Resources and opportunities are given to level the playing field. If you don't need these resources to succeed, then you already have the advantage. 
Equity isn't putting any individual ahead of another. It simply means treating people "justly according to their circumstances."
Equity at NSTEM
Equity is not a simple process, and at times, it may seem never-ending. Continuous action, however, is crucial on both large and small scales. 
The National STEM Honor Society takes precisely this action. To help the effort to achieve equity, we provide numerous resources and opportunities for people in underserved communities who are pursuing STEM fields. Click here to learn more from our CEO & Founder, Eric Magers.
Written by: Emily Hyser