Colleges have many different departments to choose from and many different majors in those departments. Students who think about putting things together and figuring out what is wrong with machines usually major in engineering. Engineering is a great field, but the only problem with it when choosing majors is that there are multiple. The National STEM Honor Society is here to help with a few different engineering majors that students might be interested in.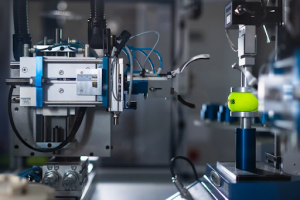 Aerospace engineering is an engineering field for those who are interested in working on aircraft, satellites, and missiles. Aerospace engineers work on the technology and structures for aircraft for commercial and government contractors. These engineers specialize in either aeronautical engineers who work with theory or astronautical engineers who work on how spacecraft operate in the atmosphere.
Chemical engineering involves making food, chemicals, fuel, and other products by creating processes and equipment on a massive scale along with designing other manufacturing processes. Chemical engineers establish and evaluate the safety rules for chemicals and do research to improve manufacturing processes. These engineers must understand the processes to produce paper, electronics, energy, and other products and the effect that they have on the environment. Chemical engineers also do some business services in their work as well.
Computer engineering is a combination of electrical engineering with computer science.  Computer engineers would work as either a software engineer who designs programs for computers and apps or hardware engineers who create and maintain computer products. Additionally, they could also work as network engineers who maintain a system's network. Computer engineers can design operating programs or systems to meet the security needs of their employer, which computer engineers are also in charge of cybersecurity with a company. This field is always in demand as everyone uses technology and there will always be a need for people to fix the technology when it breaks down. 
Mechanical engineering creates, experiments, and researches different sensors and devices for tools, machines, etc. Mechanical engineering is one of the largest and broadest fields as engineers oversee the production of many products from medical devices to batteries. Mechanical engineers design and maintain equipment from power-producing equipment to material handling systems like escalators and conveyor belts. There are many different types of mechanical engineers that work on cars, robotics, or air conditioning.
Biomedical engineering is for those who are interested in biology and engineering. Bioengineers are people who combine engineering principles with other sciences to create medical technology. Most bioengineers work with software for complex technology that is used by other science professions. Bioengineers also work on developing new drug therapies by combining their knowledge of biology and chemistry. Furthermore, they use math to understand the cell signaling in the body. This field has multiple different routes to take from studying cells to designing computer programs to diagnose medical problems. Overall, anything involving designing technology to understand and improve the health of a person can be done with bioengineering.
Agricultural engineering is about solving agricultural problems due to pollution, machinery, facilities, or the storage and process of the products. Agricultural engineers modify the environment for animal/crop production, test equipment, and collaborate to obtain desired outcomes. Agricultural engineers work on a variety of projects that use computer programs to improve the quality of food or another solution for animal waste.
Material science is a new field of engineering where chemistry mostly plays a role as these types of engineers synthesize items with customized materials. Material science is made up of a multitude of scientific disciplines where students can specialize in a certain area. Students who enjoy chemistry and finding out what things are made of would be interested in this type of engineering.
Marine engineering is an engineering field that specializes in repairing and operating machinery on a ship. Marine engineers would be used to fix any mechanical problems on a ship from electricity to propulsion to water distillation to air conditioning, and other equipment on a ship. These engineers would mostly be found on transport ships and cruise ships as this is great for students who want to travel, while using their degree.
Written by: Lee Metoyer